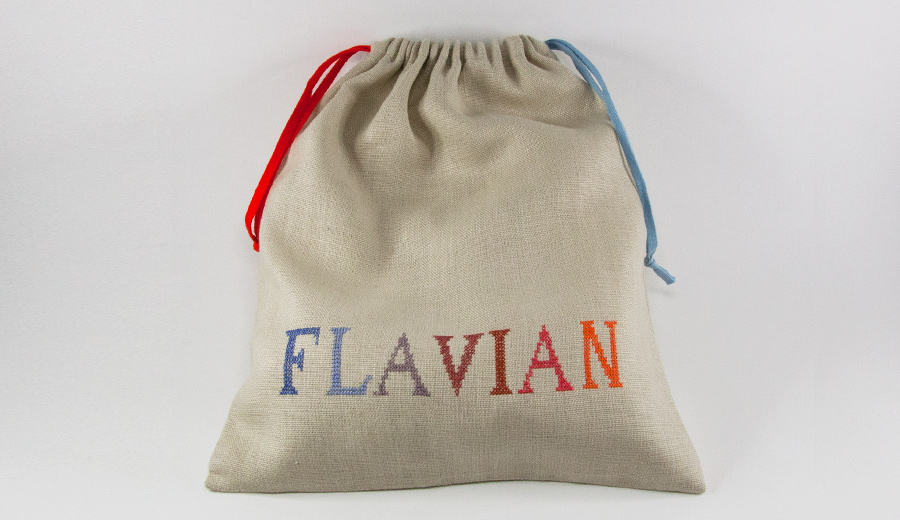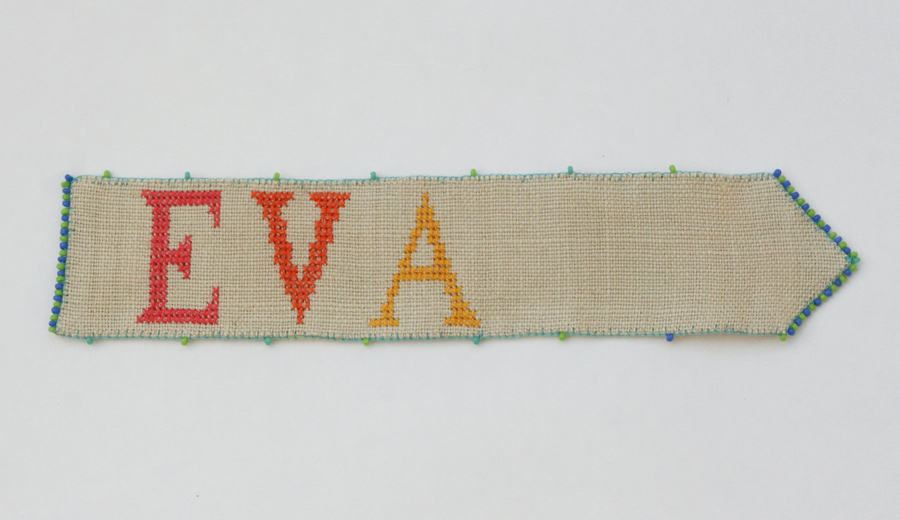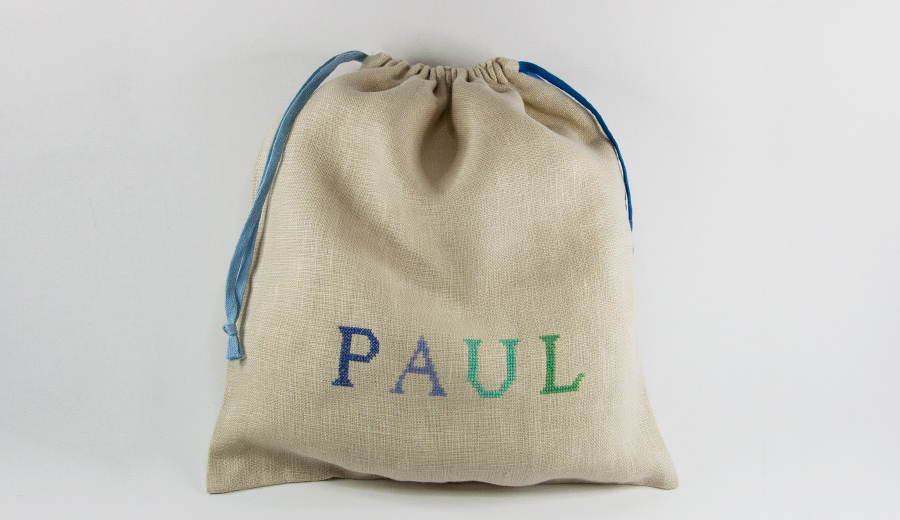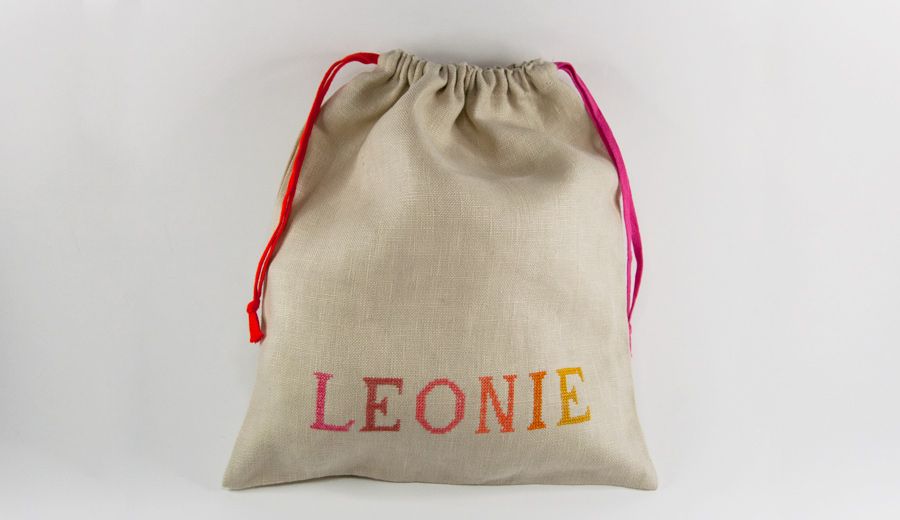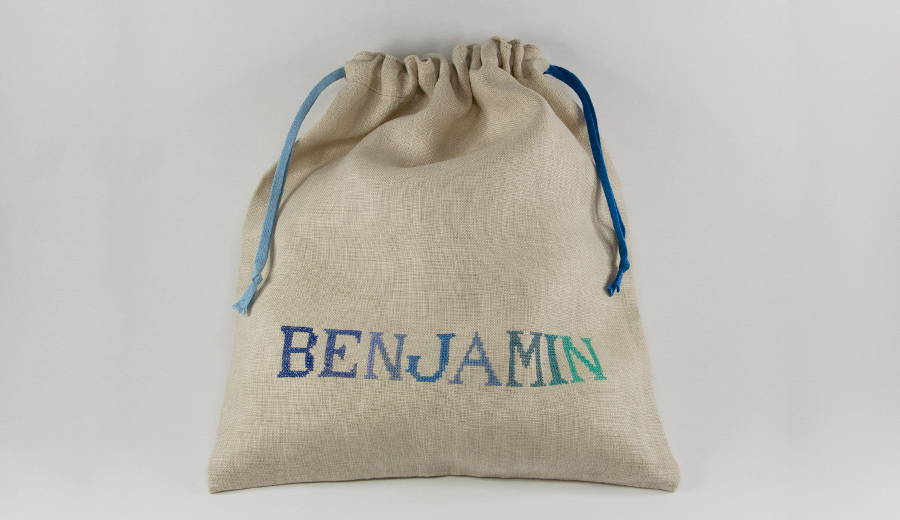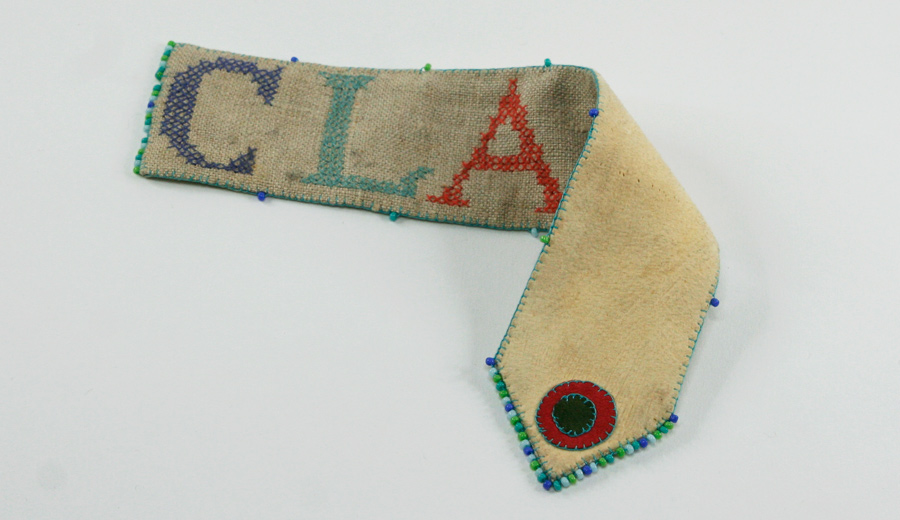 Alex–Zoe is a project by the passionate textile restorer Marguerite Ifsits from Vienna. For many years Marguerite has been carefully creating individually styled linen bags and bookmarks for friends, acquaintances and their children, embroidering their names in colourful cross-stitch letters.
It is now possible to order these handmade, bespoke pieces through this website – a special, unique and very personal gift for many occasions.
The letters are embroidered onto natural-coloured linen with fine cotton DMC-Mouliné thread. Names with up to eight letters are ideal for the production of bags and bookmarks. Longer names are also possible, but need to be discussed individually.
Linen bags measure 32 × 28 cm and have a ca. 34 cm draw band at the top edge. Names are always stitched prior to sewing. They can be machine washed inside out at 40 degrees.
Bookmarks are more extensive in their production. The embroidered linen is attached to a soft deerskin backing using blanket stitch. Tiny, coloured beads as well as an optional mother of pearl button give the individual piece additional character.
In general Marguerite embroiders every letter in a different colour. Names can, however, also be kept in simply one colour. You can mix and match colours according to your personal choice or else let us make a selection for you.
The thread numbers – put together in three colour schemes – relate to the shades of the DMC-Mouliné colour palette.
PALETTE 1
PALETTE 2
PALETTE 3
Prices for linen bags and bookmarks depend on the number of letters in the chosen name.
1–4 letters: € 39,–
5–6 letters: € 49,–
7–8 letters: € 59,–
Packaging and postage
Within Europe: € 5,–
Please place orders via the enquiry form. We will then get back to you with a product sheet, a detailed quote, billing options and the delivery date.
For questions and suggestions please send an email to info@alex-zoe.com.